Twitter is doing whatever it takes to stop spreading false information during the crisis period. The microblogging platform is introducing a crisis misinformation policy to ensure it doesn't promote and distribute wrong information.
According to Twitter, to determine whether a tweet is misleading, the platform will require verification from credible, public sources, including conflict monitoring groups, humanitarian organisations, open source investigators and journalists.
Here are some examples of Tweets that we may add a warning notice to include:
False coverage or event reporting, or information that mischaracterizes conditions on the ground as a conflict evolves;
False allegations regarding use of force, incursions on territorial sovereignty, or around the use of weapons;
Demonstrably false or misleading allegations of war crimes or mass atrocities against specific populations;
False information regarding international community response, sanctions, defensive actions, or humanitarian operations.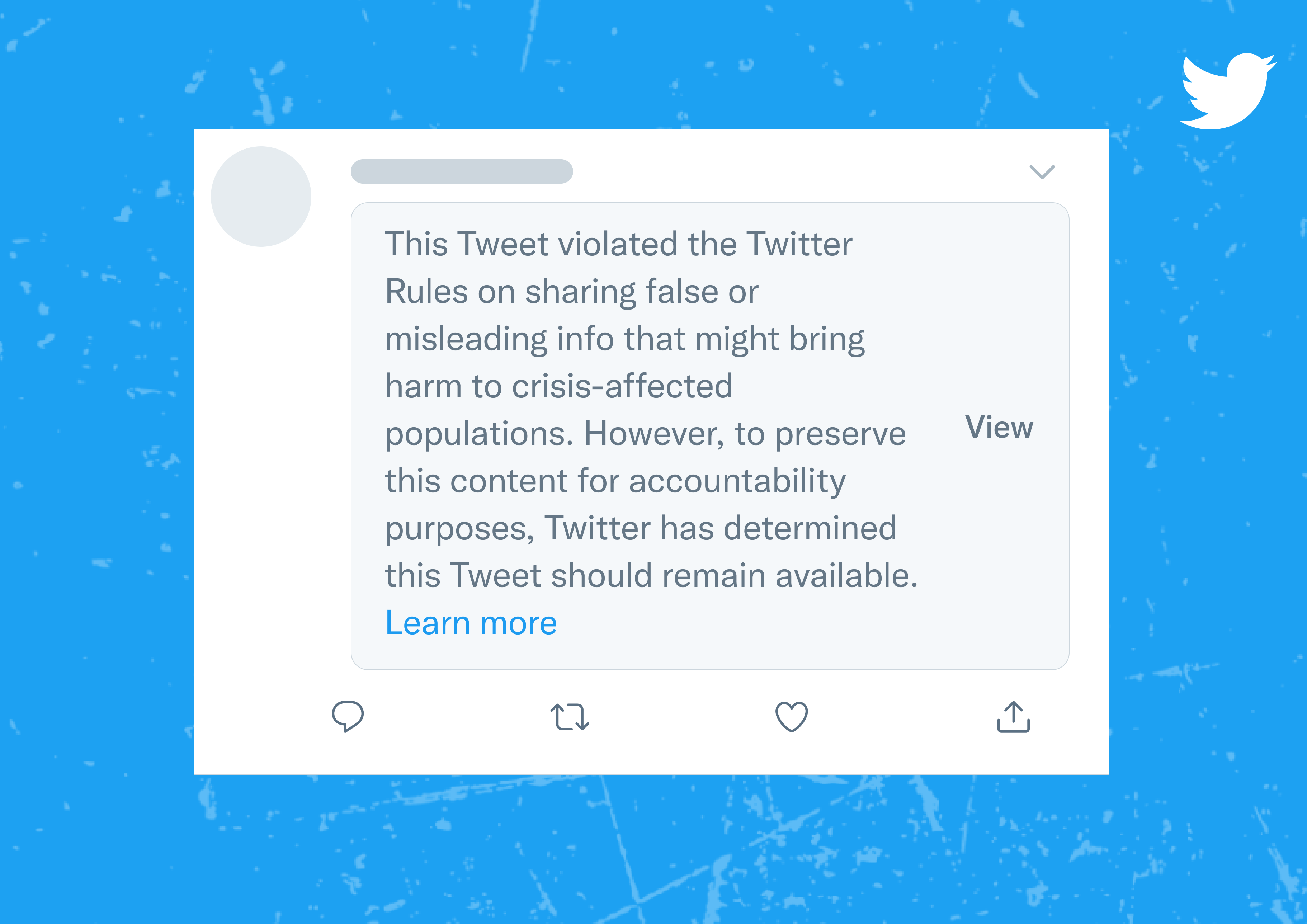 Twitter's head of safety and integrity Yoel Roth wrote in a blog post, "Content moderation is more than just leaving up or taking down content."
"We've found that not amplifying or recommending certain content, adding context through labels, and in severe cases, disabling engagement with the Tweets, are effective ways to mitigate harm, while still preserving speech and records of critical global events," adds Roth.
Please follow and like us: