The International Basketball Federation [Fiba] approves the use of the LED glass court.
The world basketball governing body says it's now satisfied with the advancement in glass floor technology as it meets the standards expected at its most high-profile competitions.
Sports pro media reports, that Fiba currently approves two types of glass floor, both made by German-based manufacturer ASB.
Christof Babinsky, ASB chief executive said, "We see Fiba as the global organisation to move basketball forward."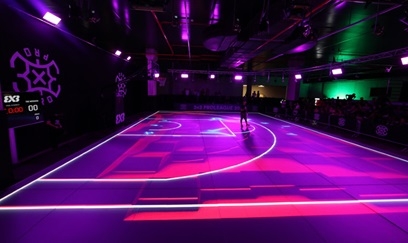 "For this, we have a joint vision. We have developed a no-compromise sports floor with, firstly, the athlete in mind. The glass floor features ceramic dots for grip, that provide completely equal levels of control across the surface without causing skin burn when falling as well as higher elasticity at equal ball rebound."
Babinsky continues, "Fiba level one is the most valuable approval in the world of indoor sports and enables our clients to hold high-end basketball tournaments, integrating unseen elements for audience entertainment and advertising."
Please follow and like us: