South African brands are leading the African continent again according to the new Brand Finance Africa 150 2022 report, with MTN retaining its most valuable brand position in Africa and Capitec Bank the strongest brand in the ranking.
The South African brands (value up by 30% to $36.9bn) are followed by Nigerian brands (value up by 35% to $3.2bn), Egyptian brands (value up by 42% to $3.1bn), Moroccan brands (value up by 14% to $2.6bn) and Kenyan brands (value up by 69% to 2.1bn).
The report, by brand valuation consultancy Brand Finance, found that African brands have benefited significantly from adapting to uncertain business conditions caused by Covid-19 by leveraging technological disruption to tackle supply chain issues and national lockdowns.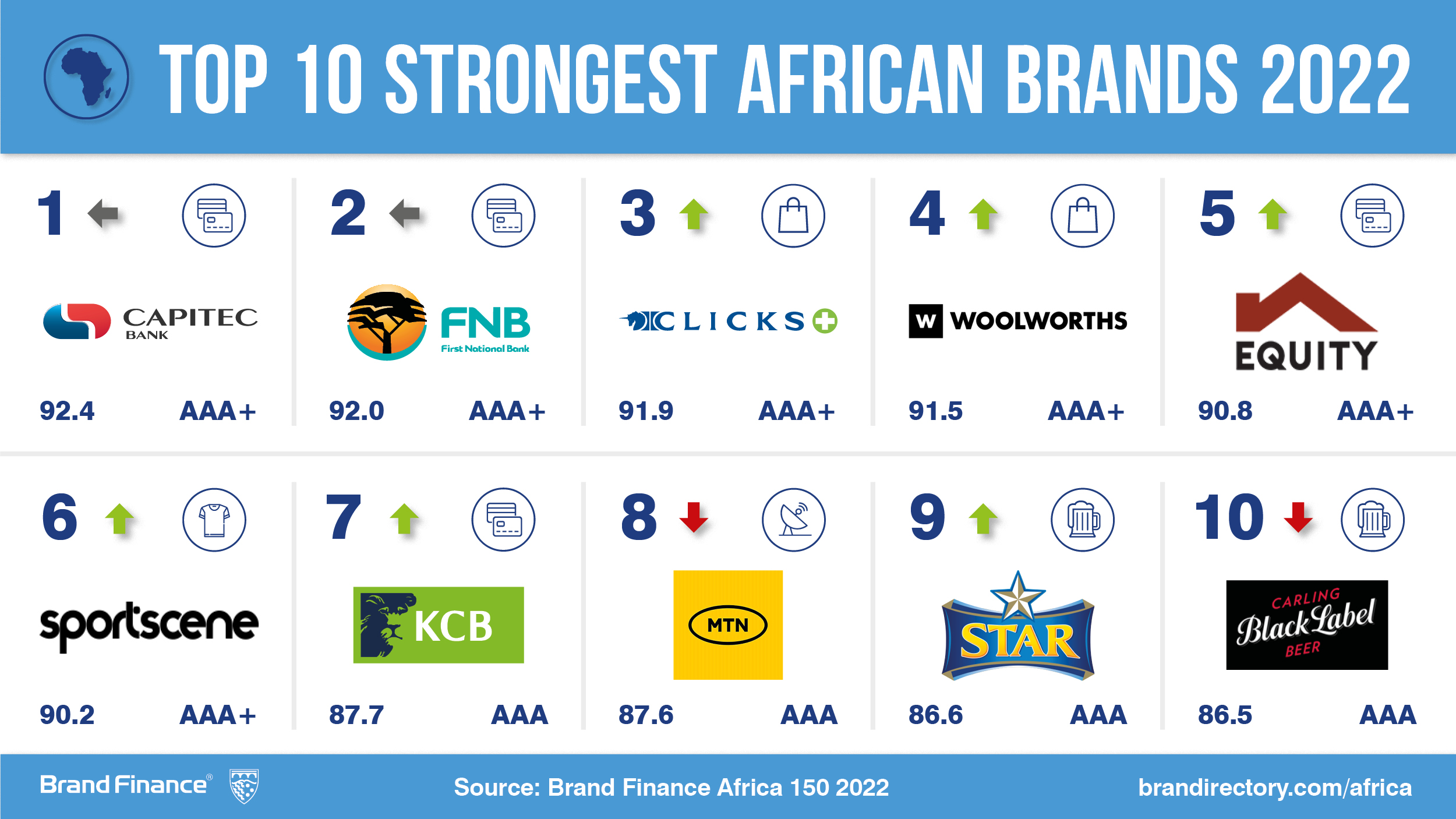 In Africa brands from diverse sectors including banking, telecommunications and food & beverage found innovative ways to connect with the customers. Online and this digital transformation helped the top brands in Africa achieve a 28% increase in aggregate brand value to $50.1bn.
"African brands have achieved strong performances by being agile amid change in the business environment," comments Jeremy Sampson, MD, Brand Finance Africa.
"Whilst South African brands will continue to dominate the ranking for some time, there are encouraging signs of strong brands emerging around the continent, especially amongst the banking and telecommunication sectors," he adds.
Source: BizCom and click here to read MORE.
Please follow and like us: