Clubhouse the live audio app has open its flood gates by removing the invite only system and waiting list to join the platform.
The live audio discussion app is moving out of beta, now everyone can join the party is they want to. The move comes after sixteen months after the platform debuted.
To celebrate the big milestone, the company is also unveil a new logo.
It's fair to say Clubhouse is faced with tough competition as the likes of Twitter, Facebook, Instagram, Discord and Spotify have all moved into audio chat rooms in recent months. 
"We know there will be many more ups and downs as we scale, and competition from the large networks will be fierce," the company wrote in its post.
Company claims it had added 10 million people since launching on Android in May.
Opening the app to everyone might be a crucial step for the platform to grow and reach greater results, who knows time will tell.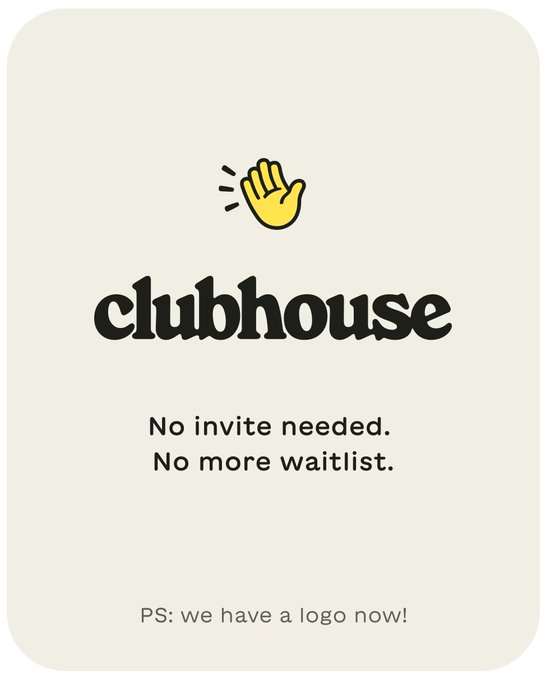 Please follow and like us: